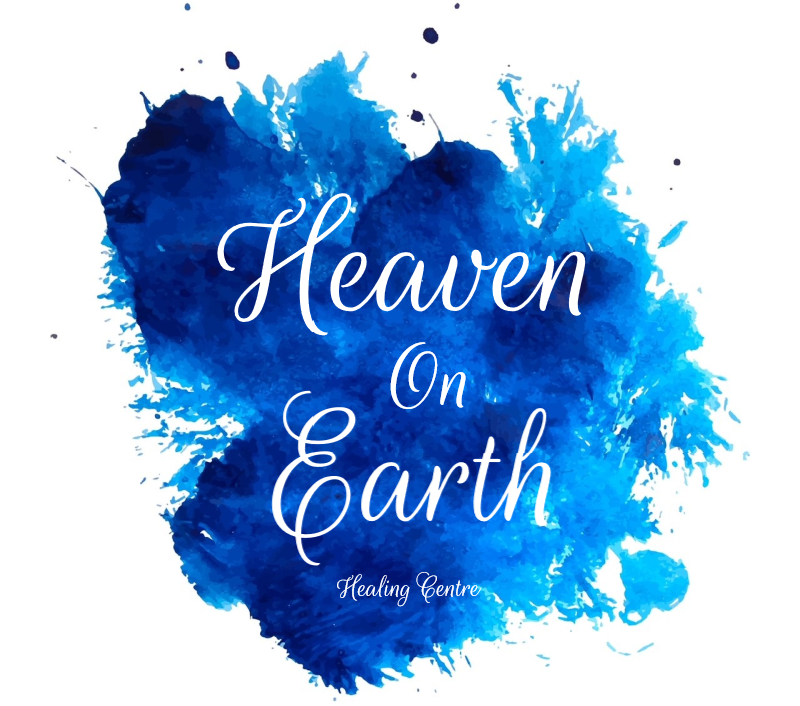 What People Have To Say About Their Experience With Readings:
I had a reading by Rose a couple of years ago. To be honest I was a bit nervous at first since I wasn't sure what I would be told and how I would feel during and after the reading. Rose put me at ease right away. Her calm energy and gentleness made it very comfortable and enjoyable. The details during the reading were very accurate. She mentioned things that only I would know – including small details of things that I had forgotten over the years. The reading helped heal some of the pain I had been feeling from a recent loss, along with other losses from the past. It was truly a gift and what I needed as it gave me some healing.
Gurdip
I was recommended by a friend to join Rose Live one night on Facebook. I eagerly sat in my kitchen and waited for the discussion to start with hopes that I would receive a message from my Dad who had passed away on June 6th of this year. I believe in special angels like Rose that God put on this earth to console others with messages from the other side, however I really did not think that a message would come through for me. Yet on that night Rose offered me solace providing me with a message from my Father. I will be forever grateful to her for that message – it has brought me peace knowing that he is now with loved ones that have gone before him.
Rose did not know that my father spent his days for seven months in a brown reclining chair, in which he was able to share movies, holidays, meals and mingle with his family. My Dad had grew weaker as the months passed and was unable to come down the stairs to sit in his chair any longer. My Dad told Rose to tell me that he had spent so many happy times in that brown reclining chair – and he told her to tell us to never throw it away…that will always be his chair. Also that night another message had come through.
Although another person resonated with it, I knew it was for my mom. My Dad never wanted to remove his wedding ring. As his fingers became swollen and red, he refused to remove that ring. Rose told the group of a Gold Wedding Band and that he has it. That message made my mom so happy when I told her….they were married 65 years last September.
Thanks to Rose, I truly believe in the afterlife now that these messages have come through. Rose is a true inspiration and I will forever be grateful for her support and her gift that she lovingly shares with all of us.
Best Wishes and may God Bless Rose.
JoAnn
At the time I was introduced to Rose, I had just lost my only adult child. Her reassurance confirmed for me that souls do go to heaven and that they can communicate with those left behind. Rose is kind, gentle, comforting and has an amazing connection with the after life.
Sue
A friend of mine referred me to Rose when I suddenly lost my 18 yr old daughter in June 2020. Because of the Covid restrictions, my first reading was over a FaceTime call in August 2020. Rose is amazing, my daughter came through and Rose was able to validate her by things only I would have known.
During the reading, Rose witnessed an orb zooming around me and my husband, quick thinking she pulled out her cell phone and captured a video of this orb and sent it to me. None of us expected that, and to say we were WOWED is an understatement. As a new grieving mom, the reading helped so much.
Rose is compassionate, loving and inspiring, it was a beautiful experience. It's been a year since that first reading with Rose and since then, I've participated on her online Facebook group readings and became a member of her Facebook group. I'm so grateful and blessed to have the opportunity to be a part of it all.
I have confidently recommended friends and family to Rose and I will continue to do so. Thank you Rose for sharing your gifts and using it to help so many people. ❤️🙏🏻
Vera
Rose delivers profound and healing messages guided by spirit. Her messages are warm and uplifting to the soul. She is a truly gifted loving person, and offers her blessings to every soul she meets.
Aylan
Thank you very very much beautiful, very much warm heart felt words.
Have A beautiful blessed evening and much love to you, a Angel Blessings and good night❤️❤️❤️❤️❤️🙏
Candice
I have known Rose since we were teenagers and it has been truly amazing to be a witness of her readings. She has a very special sacred gift. Not only have I received readings, I have also witnessed Rose many times deliver to others with such love and compassion.
Her readings leave you with comfort, guidance, the courage to move forward and believing in eternal life. It is truly a blessing to receive a reading from Rose!
Emily
Rose Degiorgio is a rare gem. She delivers with such insightfulness and altruistically invests her time to help you navigate through your past, present and future experiences and events. She speaks with conviction, clarity and compassion and has an inborn talent to scan any situation and offer genuine advice.
She has guided me numerous times with difficult life decisions. Rose has the innate ability to connect with the angelic realm and deliver messages to counsel us so that we may see humanity and contentment in everyday life. She has the uncanny ability to make you feel like family from the moment you meet her.
God bless her as she continues her life passion.
Maria
I have never met Rose personally, I just know her through social media and I am friend's with her sister. I've always had an interest in spirituality and knowing her sister and spending time with her parallelled me to Rose. It's amazing the channels of energies that allows peoples paths to cross of which I am grateful mine did with Rose.
I did a reading with her via a zoom phone call thanks to Covid and the call brought me to tears with accurate-to-detail information that has led me right to my path today that I actually keep in the back of my mind as I move forward with my days and making critical decisions. It was a very important information session that has made my mind relax and put faith in what is meant to be especially during the challenging times. Everything worked out beautifully once again parallelling our connection & my personal connection to family & friends.
Connect with her and your journey well help guide you in the right direction.
Debbie
October 10th, I had lost my grandmother due to Lewy body dementia she just turned 75 on the 8th two days before she passed. Her awake was on her 60th anniversary as sad as it was. It was to fast and too soon but no more pain. Later down the road end of February Rose reached out to me as she was chosen from my grandma I believe to have us connect again.
It was a very exciting day before we did the FaceTime Reading my dad and my sister and I sat down an hour before the reading and wrote down everything, dates, names and memories. Once the reading began Rose looked at each of our faces and the first thing she said was Sara you share a name with your grandmother? Yes!!! Yes I do! I am one of 13 grad kids how did she know that! Lol Here's what we had on our list
-Fam
-Writer/desk
-Garden
-13 grandchildren
-4 kids of her own
-October
-bed written
-pain
-names
-dates
-church
-Jesus
-husband still alive
-signs from heaven
There was obviously a few more but the crazy part was throughout the reading we said nothing and we checked marked each and every single word on our list of things we wanted grandma to bring up . Rose validated everything blew us out of the water. My dad walked away from that Reading feeling spiritual and extremely blessed and now he is noticing the signs from heaven. Rose You made a huge difference in our lives and had shown us.
That she is still with us, she spoke and we listened That day will never be forgotten. Rose continued on with more explained so much that only we knew, it was like having a conversation with our grandmother and my dad's mother again. If you have an opportunity to speak with Rose then your angels are giving you the gift of doing so.
😇 Rose you are truly one of a kind. Thank you again here's a photo of my beautiful grandma.
Sara
I have known both Rose & Nyx for many years. They have both done readings for me ( tarot as well as angels readings ) & I always have wonderful experiences with them both. My readings have been enlightening, insightful, and always spot on.
After the readings I am usually left shaking my head in disbelief, and always looking forward to my next one. The gift that they both have & share with all of us is truly an amazing thing to witness.
Thank you for all you do.
Lisa S
Rose not only gave me the gift of having my father back and his wonderful advice , but after my reading I had peace in my heart and strength in my soul for the first time in years .
You are an angel on earth!!
Jeneane
I just want to say a Heartfelt 💞Thank You! 🙌🏼 For accepting a request to connect to spirit to help a family member hear from a dear Grandparent !
They're in such a Good Place right now after Hearing your in-depth Message from their Loving Grandfather!!! What an extraordinary Gift you have and you Share it, with Such Love and Joy!!! It's amazing to watch and your infectious Laugh that comes thru with some of the readings is always a comfort!!!!
Just want to say Thank you for being so available and giving of your Time!!! Thank you for this Journey!! And May others be Blessed in Seeking your Gift✨🤍💋
Rosella
Very intuitive and digs deep into your soul And provides clarity and healing perspective where we never knew was always there for us to explore.
John
Your readings were amazing!! Dead on, very accurate and you described them perfectly. I don't know how I can ever thank you for the most precious gift possible that you were able to contact my dad after so many years.
I will be forever grateful to you. God Bless. 😇🙏❤️
Pina
It has been with great pleasure that I have received numerous readings from beautiful Rose. Her deliverance is filled with love and compassion and extremely accurate to say the least. She has helped me by giving me comfort and guidance during my darkest times.
She's truly a blessing, it is of great privilege to receive a reading from her.❤️
Angela
Rose is a natural at what she does! I am so grateful she was able to guide me in the right direction so many times. She has a gift that comes to her at ease.
Her readings are always on point and she is always very organized and prepared with her guided readings. Highly recommend!
Alana
I met Rose through a mutual friend. She was hosting a group Zoom reading and I figured why not join?! It was incredible. My mother-in-law's spirit came through and Rose helped me find a peace that I was missing since she passed. I've connected with spirits and angels through Rose a few more times since then.
Thank you for all that you do!
Marianne
Rose Degiogio is a highly gifted spiritual medium. The angel and spirit reading I received was insightful and truly confirmed that we are not alone, that our loved ones and other angelic beings are guiding us to our best ourselves. Rose is a real gem, she is very giving of her time and expertise, she is obviously connected to source.
I would highly recommend her to anyone who needs additional guidance right now.
Natalie
There are no words that really can describe what Rose does for humanity. She is an Angel walking on planet Earth. I'm so deeply grateful for her helping me through the passing of my Dad. I live in Australia, but I'm born in Norway. When Dad got sick in Norway and with the travel restrictions around the world today, I could not fly there before he passed away. Also, I was not able to attend the funeral soon after and I was feeling a bit sorry for myself for not being able to be there for him.
On 29th September I took my son to the Doctor for a general check-up and while we were sitting waiting, I played with my mobile. A group notice came up suddenly on my phone, (nothing is a coincidence, as I say coincidence it is 'God in disguise') where people can post photos of people who have passed over. I started to look at the answers on one photo, and I really loved Rose's answer to that. And so just there and then I sent her a message, saying that my beloved Dad passed on the 22nd September and the funeral was booked for 2nd October in Norway, and I was 'stuck' in Australia. And believe it or not I got an instant answer and what a blessed channelled message from my Dad on the other side. Another message came from my Mum which was: "He was stubborn!" He…..he….. yes, that was his first name!!!
And the lovely message I got from my Dad was that he was sorry for being such a distant Dad, he thought that was enough. He said it was also conditioning from his childhood, but also the teachings he was there to do for me and others, but he could have been a bit softer. I always knew in my heart this about him, but how difficult it is to deal with the hurt at the time. Rose also picked up that my Dad was now with his best friend, his dog Quinine. I felt so grateful and comforted by the messages from my Dad, and it without a shadow of doubt my Dad. I will forever be soooooo grateful for the heart-warming action Rose did for me, in my time of grief and sorrow. And on top of that, I did ask Rose for her account details as to pay her for the enormous gift she had given me, but no she gave me that as a selfless service. How divine is she, may God bless her every second of the day.
And if this wasn't enough, my beloved Auntie, my Dad's sister, passed 9 months later. And this time I 'happen to find' Rose doing a session on FB, and again she gave me lovely messages from my dearly beloved always kind Auntie.
And if this wasn't enough, Rose also arranged a teaching/reading group session online from Canada to Australia with many of my friends. And she did this out of the fondness of her heart again, WOW, no charge.
Thank you Rose, may you be blessed with thousand times of what you have given me and my friends. I can highly recommend Rose for anyone needing love and comfort from the other side.
Eva
Last year after my mom passed, my cousin suggested that I join in for Rose's Angel readings. I wasn't sure at first, but then I thought why not? My cousin knowing our family history, wouldn't recommend her if she wasn't any good. So I opened my mind and joined in.
I was impressed with Rose's methods; her openness, her compassion and her ability to communicate with those who have crossed over. I have joined her classes as a recipient of readings by her students. A lot of information was spot on. I have received messages from both my parents and both my grandmothers.
The one from my Dad permitted me to start healing. Thank you Rose for all of this.
Charlene
I was honored to have a mediumship reading from Rose who connected me with my dearly departed father. On the morning of the scheduled meeting Rose received some messages that she validated with me. This gave me a sense of peace as I felt that my father would come through to me.
The meeting was emotional and intense but I felt at ease the whole time. Rose beautifully articulated the emotions, feelings and expressions from my father that filled my heart and validated that my father is always close and watching over me. In addition, Rose sent me the details of the meeting in writing so I could review and keep for future reference.
This was a beautiful experience that I will always cherish.
Cathy
I was so impressed when Rose did a reading for me. She was so accurate and I loved to do it with that beautiful song that says "The Angels are listening " and I really felt that they were there. Rose reading was great and help me a lot. I felt much better after the session.
She is not only wise, but she has a beautiful heart full of love and compassion and she is always willing to help.
She is the closest to an Angel on earth. That I have seen.
May God bless her and keeps her healthy and safe, so she can continue with her mission of service. I am very grateful and blessed to have come her way. Thank you God. Thank you Rose. Love you
Martha
When I first attended a live reading with Rose, I saw how profound her connection is with Spirit. I received an Angel reading from her as well, and the messages continued to be very profound. She connected with my Angels on a really deep level, providing such detailed and accurate information that it was quite astounding. She was able to receive messages which gave me guidance, reassurance, peace, and comfort.
Not only is Rose a very gifted Medium, she has the most kind and beautiful heart. Her gift shines through love and commitment to all people. She is selfless and uses her spiritual gifts to touch the hearts and souls of many, providing people with connection to Spirit and loved ones, hope, peace, healing, and new possibilities for their lives.
I am truly blessed and grateful to have her.
Melinda
Rose is truly amazing. She is genuine, sincere and is truly invested in those she helps. After the loss of my husband, I had so many unanswered questions. Rose sat with me the whole way through and helped me get to a place of peace that I'd been missing.
I'm beyond thankful for having met her.
Angie
It is always difficult to find those who are able to feel your journey and respect your struggles especially when you're seeking guidance and reassurance. Rose sensed the energies around me, she tapped into my spirit, my challenges and gave me both hope and guidance.
I am thankful that there are people like Rose in a time when this is needed and that she is able to clearly channel the Divine wisdom into her sessions.
Natalia
I just wanted to send you a quick note to thank you for your kindness today and everything that you were able to tell me about my mom's passing.  It was very comforting to hear that she was ready and is at peace now – something that I don't think that she has had for a long time.  Knowing that will hopefully allow me to be a bit more at peace in letting go of the 'if only I had'.
You are a special person with a very special gift and through this experience I have continued to be amazed at how impactful the kindness of virtual strangers can be, and I am very grateful that our paths crossed.
Many thanks again
Sarah
I'd like to thank Rose for her caring communication connecting me with my son . Rose was able to clarify questions that I had she is very blessed. I felt comfort from this session and enjoyed it immensely. Dee Marie
Dee Marie
Rose is incredible. We originally had another appointment booked with a medium to commemorate the death anniversary of a loved one. When the appointment was cancelled last minute, we found Rose and she accommodated us extremely last minute. She was kind and patient and poured her soul into our reading. She communicated with our loved ones before we even started our session. She was kind and allowed us all the time we needed. The session brought us a tremendous amount of Shanti, or peace, and we can't stop recommending her to our friends and family. Thank you, Rose!
Jahaan
After a reading with Rose, I walked away speechless, wondering how she's able to offer such pinpoint accuracy, so consistently. I was very impressed by her skills. She was very thorough and patient with me. If you're thinking about booking a reading with Rose, JUST DO IT!!
AB
We found rose 🌹 through a friend . She did a medium reading for my partner Steve and I. There were messages after messages coming in from his dad. This whole reading was all about getting answers for Steve and man did he ever got um!!. It was extremely heart warming to see the closure in happening. Rose's mediumship ability is bang on! We are extremely blessed to have met her. She truly was God sent . Our Christmas angel. Today I can say not only I found my personal spirit messenger but a friend for life. 🥰 I booked my angel reading as well and am looking forward to more guidance . Thank you rose 🌹. You are my angel. We love you .
Nazlin Kanji
We booked rose for medium and she was soo soo good that I booked her for angel reading for myself right away. I was struggling with many questions and through her reading she totally put all that to ease. We truly grateful for meeting rose. We are soo calm now. Looking forward to 2022. Thank you rose. You truly are our angel on earth.
Nazlin Kanji
We had booked rose for medium reading and she was sooo soo good that I booked her for angel reading. It was amazing. I got all my lingering questions answered. Felt great and confident! I truly am grateful for knowing rose 🌹 . She has brought us blessing by putting our minds at ease. Thank you thank you thank you rose. You are our angel on earth for sure. 🥰
Nazlin kanji
Thank you Rose for the beautiful reading. I was able to connect with my mother for closure and get a lot of beautiful messages from her and other family members who have passed away. I was able to get validation on many things I wasn't aware of with my family members from here. Rose is really amazing and I highly recommend her.
Caroline
You have no idea how much you changed my life. For years I have carried the burden of knowing my older brother was gone and never coming back. I shed so many tears missing him and willing to give anything to talk to him one more time, and you made that happen. After my session with Rose, I feel at peace knowing my brothers happy and he's proud of me and what I'm doing here to keep his legacy alive. I questioned my happiness for 14 years because he wasn't here anymore, but for once I can say I'm actually happy. For 14 years I've been holding that hurt and sorrow with my brother, but after doing the session with Rose I can actually look at myself in the mirror and smile again knowing he is always here and I'm going to be okay. It's a completly different type of happiness I can't even describe and it's all thanks to what you do. Keep up the great work. I thank god for you and your gift. You have truly allowed me to open my life up again, and remind me that the missing puzzle piece I thought I lost was never gone to begin with. Thank you ❤️
Samantha
Thank you Rose for a beautiful reading
I just recently 6 weeks ago lost my 20 year old son unexpectedly. It has been devastating for my family and I. I have been beside my self in grief and needed to know that my son was ok.
I met Rose and we had a beautidul reading. Rose was able to connect to my son. She explained his appearance, how he passed, his friends. She said his brothers name even his name. She knew his hobbies; his music, things we where doing. My son came through beautifully with Rose. He acknowledged what we are doing to memorialize his life.
Not only was Rose extremely accurate in validating that he was with her in the reading but she also gave us peace that he is with us always, that he is happy, that he wants us to let go of the guilt we feel, that he loves us.
To feel him come through and connect with us is such a gift I cherish. As much as I will continue to grieve and miss him everyday I feel some peace knowing he is with me and he feels our love.
Thank you Rose for connecting with my beautiful son and sharing the love he has for us and that he is with us always. A truly remarkable gift to share.
Thank you
Cheryl ❤
Cheryl
Thank you Rose for sharing your gifts with me.
I am not prone to crying… really!
I was wearing my apron thankfully… I kept having to blow my nose on it!
Thank you for channeling my Dad! It was Exactly him. His belly was round as his kidneys and liver were failing and he had to remove many litres of ascites weekly.
Thank you Rose. As I may have told you, I had a previous reading scheduled three weeks before I met you. That reading fell through as the medium got the time wrong so I let it go. It did not feel to me it was the right time, then I met you and asked you for a reading and waited until the time was right. Look at everything that you have brought forward…I may never be able to express how truly blessed I am to have met you.
I was thinking of becoming a end of life Doula but had given up on it as I thought I was fooling myself.. With all the love and support I received from my Dad, I will continue to pursue this calling as my last gift to those around me. I am very grateful that my Dad was guiding me from the other side.
Thank you Rose for connecting me and my loved one. I really needed your help and I feel I had received closure. I hope to be of service to you one day.
Ginger
Ginger
My Akashic reading with Rose was completely accurate. Her intuition and everything she picked up on about my personality, my needs, my wants, and even the people surrounding me was amazing.
Every single thing she said resonated with me, and even symbolism that she picked up on was relevant and recent. I highly recommend Rose! You will not be disappointed!
Cheryl
I was honored to be considered to have my akashic records read by the wonderful Rose . Rose was incredibly accurate with everything that came through today . Such confirmation was given to me and I'm forever grateful for Rose's gifts and insights . Rose has such a calming presence and makes you feel loved and heard during your reading. Such a beautiful experience was had today . Thank you Rose 🌹 😘
Michelle
Thank You Rose for giving me peace and connecting me with my son. It means more than you will ever know.. 😘
Dawn
My sister and I met Rose at a Psychic Fair and the moment we met her we knew that we wanted a reading from my Dad who has crossed over 20 years ago. We had such a strong feeling that my Dad wanted to contact us. We had chills throughout our whole body and it wasn't just me who felt this but also my sister too. Rose's energy is like nothing I have ever met before. She connected us not only with my Dad, but many family members who have crossed over and are now in heaven. Rose took her time with us and I feel blessed to have had this experience. Rose was able to confirm so many things from my dad and other family members. The experience was powerful and so positive. My sister and I had our session together with Rose and we both felt a sense of calm and peace to know just how much my Dad loved us and everything he did for us while he was alive. My Grandmother had also come through and she was so funny with what she had told us about her. During our session, we laughed and we cried. There was a specific message that my Dad had wanted us to know, and that was to get in touch with my brother. I strongly recommend Rose if you are considering having a reading done from your loved ones who have passed over. You will not be disappointed and she is worth every penny I spent on having the reading done.
Sue Muise
Rose is incredible. I told her nothing and she immediately was talking with my mum. It was obvious who she had contacted by what she was saying. There was no way she would have known any of the information she was telling me. Incredible reading. Extremely uplifting and spiritual. Although I shed so much tears when she was with mum Mum only recently left us so the pain is still raw. After reading she gave me some more messages that my mom keeps telling her, this is valuable, and it shows her big heart. I thoroughly recommend Rose. Separate and aside from her abilities though, Rose was super kind and a delight to talk to. I have a new friend.
Miriam Z
Miriam. Z
Rose is the most gifted, loving, genuine, and compassionate woman I have ever met. She speaks straight from her heart and her kindness is unmatched. Her positivity and wisdom in the way she leads her readings are a few reasons why I appreciate Rose so much. I speak for both my mum and I when I say we have never met such a beautiful soul like Rose.
Rose has gifted my mum and I with unforgettable experiences that have offered us guidance and comfort. She allowed me to not only come in contact with my late grandparents but with a soul I wasn't lucky enough to meet in this realm. I went into my session with Rose unhealed from a past trauma and left with sensations of comfort and warmth. I have immense gratitude for Rose and her light that she shared with me that day. I will forever hold this memory close to my heart.
Lexi
My mother passed away recently it was in March, 2022 and I felt very lost as well as a great deal of guilt from having lost her without really being prepared and having the realization that I will never be able to talk and ask questions that only she can answer. Basically there were no proper goodbyes and letting her know how grateful and blessed I am to have had the opportunity to be the biggest part of her life A friend of mine referred Rose to me and encouraged me to reach out and that this would result in closure and relief from guilt feelings.
About two months after my mother passed I reached out to Rose and the first thing she told me that it wasn't too late and goodbyes were already received and that my mother had reached out to say that she felt my presence, my love, my sadness and that she felt surrounded by me even when she passed. To be honest a lot of things Rose was telling me about what my mother was saying didn't ring bells at the time, to be fair I wasn't feeling well and I was still grieving. But as the days went by after the reading, things started to click that made total sense. One example is she spoke about an old locket with no photos in it that she left and wanted me to add a photo. I didn't know of anything of a locket my mother didn't wear jewelry. A while later I was going through her things and found an antique looking locket wow it made me cry knowing that yea my mother is with me and that she did communicate that is one of many !! When I was speaking with Rose she described my mother to a tee in a way only one describe if you had known her in real life. She also connected with two other of my loved ones that had crossed over. My grandma and an old friend.
I think about my mother everyday with warm feelings in my heart knowing that loved ones go to a place of peace Rose you are amazing , loving with a kind heart thank you for your patience and your wonderful gift of helping families like myself grieve and receive comfort and closure.
Lucie
My friends and I were Blessed on a beautiful day in August 2022 with a Spirit group reading with Rose.
Rose was amazingly generous and loving when sharing her gift with each and everyone of us.
We were all thrilled with our messages from our loved ones and friends who have passed. Rose takes her time to make sure that your message from Spirit is understood.
It was a calming, healing day for everyone who was lucky enough to be a part of such a great day.
Thank you Rose❣
Diane
I am so grateful to have connected with Rose. She is a very special person. She has a wonderful gift and selflessly shares it with others. She has helped me with my grief by connecting me to my husband who has passed. It has given me so much comfort and peace. I know he is still with me. I feel blessed to know Rose. She is a loving soul who wants to help others. Thank you again for everything.
Sandra
Sandra
I found my experience with Rose to be an extremely rewarding and an uplifting experience.
Being given the opportunity to communicate with departed loved ones was an amazing feeling.
Thank you Rose for sharing your gift
Crystal
Crystal
What a fantastic experience booking Rose for a mediumship reading at my home!
Starting from her professional/organized fee description which I used to tactfully forward all my interested family and friends.
Her genuine caring medium reading was fascinating and shockingly accurate.
Below are some comments I received from my guests.
~ "Thank you so much for this great afternoon, Rose is awesome, my heart is full" ❤️
~ " What a wonderful afternoon with a truly gifted medium"
~ "Rose was empathetic during some emotional parts of my mediumship reading. Appreciated her consistent warm caring personality"
~ " Wow she was right on target with my tarot card reading. Felt like she has known all my life"
Thanks again Rose for everything 😘
Joanne
Joanne
Thank you Rose for the beautiful reading 💓 we miss him dearly and there are so many things left unsaid, so many hugs and kisses and I love you's we long to say, but we feel at peace and you validating a lot of the things we already knew made us feel more at ease. You have an amazing gift and thank you for sharing that with the world. May you always be blessed with peace and love 🥰 Noeila
Noeila
I've been to different pyschics over the years, and I must say Rose is my favorite! Her energy, delivery, warmth and intuition is truely amazing. She's very genuine and kind, but I also I appreciate her straight forward approach. It's like I was talking to someone I've known for a long time. She's helped bring me a sense of clarity and peace in a particular situation and touched on other important aspects of my life that made alot of sense. I highly recommend, It won't be my last reading with Rose!
Sacha
What People Have To Say About Our Workshops:
After taking one of Rose 's classes I am much more aware of the signs I'm receiving from my Deceased Loved Ones. Whether it's feathers, butterflies, or random thoughts and laughs we shared, thanks to Rose I know they are still with me, beside me and guiding me.
Jane
Rose is the real deal. She lives and breathes her connection to Spirit, and her caring and compassion always shine through. Just her presence alone helps remind you who you really are and what you came here to do.
Rose is an excellent teacher. More than that, she's a great friend. It has been a blessing for me to have someone in my life who is always, above all else, connected to Spirit, and so willing to share and assist others on their path.
Mystikal
I have known Rose for a couple of years now. I have had readings from Rose as well as taken a Angel communication workshop with her.
Rose is a gifted soul. She can connect with loved ones who have crossed the veil and with the angelic realm. Rose is very intuitive. I trust her completely. She is honest and full love and guidance.
I highly recommend Rose for readings or any classes she offers.
Trina
This evening I had finished my class through heaven on earth healing (2020) with Rose along with another student Tracy. Rose I can't thank you enough for everything! spirituality and mediumship has always been with me For as long as I can remember and you brought more of it out of me. 🙏🏻❤️
I enjoyed the class and I enjoyed reading to the sitters and I absolutely enjoyed having you and Tracy along with the journey. Tracy you have done amazing so proud of you girl. Rose you are an amazing teacher an amazing leader and a wonderful friend thank you for having me.
If anyone is looking to develop more of their mediumship ability or wants to learn how to become a medium Rose is a wonderful teacher.🙏🏻❤️😇
Sara
When I began my spiritual journey, a couple of years ago (I was a late bloomer), I heard from friends about Rose. I signed up for one of her classes. Filled with anxiety, the what if's encompassed my thoughts big time. What if no one comes through, what if I can't do it, what if…
I need not have worried. Rose was warm, comforting, and encouraging and what a major learning experience. My angels came through, and I can't begin to tell you the calming influence that passes through when you connect with SPIRIT and Rose says "The same SPIRIT is coming through me as well."
Each of the fellow classmates become friends for life and long after the class is over, we still stay in touch, again I believe this is due to the warm and loving angel embrace from my dear friend Rose.
Jane
Rose is unbelievable! She not only has a beautiful gift, but a beautiful soul, as well. Every interaction I have had with her has been positive and has left me feeling fulfilled in some way. I've had the pleasure of participating as a volunteer sitter for a medium reading with her and her students, and I have also received angel card readings from her.
The students who read my mother and I were so spot on with connecting us with my grandma, who had just passed. They gave us the closure we so desperately needed. It was clear Rose had trained them well. During angel readings, Rose has offered guidance in so many areas of my life.
I feel so grateful and blessed to have had the privilege of being read by her, and I would definitely recommend her to anyone looking to connect with their deceased loved ones, or their angels.
Brittani
I learned so much when I took Rose and Jackie's class for Angel Channeling. I didn't think I could read Angel Oracle cards. They both encouraged and guided me in believing within myself. This led to my next step in my life path. I am grateful and thankful that I took this first step with them. They are both wonderful and knowledgeable. I would recommend taking a class if you want to learn how to connect to your Angels. Thank you so much! 
Naomi
I have been blessed to be part of Mediumship-Spirit circle panel for 8 weeks. We all have formed into a family filled with encouragement and love from all on the panel. Rose is beyond a mentor and has only the best interest of her students at heart. Truly an experience of a lifetime.❤️
Angela
During my eights weeks on the Mediumship- Spirit Circle panel , I have been blessed to grow even more with Rose's guidance ,
I have been pushed out of my comfort zone because Rose believes in her students and wants all to flourish with Spirit .
She is gifted , talented and works with love in her craft and this is shown in her ability to teach others ,I have done things I didn't know I could until I came across the course outline that really pushed me out of my comfort zone. It was exciting always !!
I have been in many blessed circles and this course outline really takes it to another level!
Rose ,Thank you for being a mentor but moreso, becoming family to me !
Manav
Gratitude is the all encompassing word I would like to use to describe the 8 weeks of mediusmship circle. I am so grateful for the opportunity to read with such fine mediums that I have come to call family. I am grateful for Rose believing in us so much so that she helped us to see that we needed to go beyond our own self-doubts in order to fly. She gave us wings and held us in the air and nudged us forward and we flew. No matter what mediumship modality she gave us she knew we could fly and she encouraged us and today we do this sacred work knowing that we've got this and Spirit will always be by our side to guide us. Rose helped us see this and believe in this. She continues to help and guide us because that is the earth Angel she is. Gratitude, humble gratitude where this 8 weeks helped make me the medium I am today 🙏🏽💕
Melinda
I found rose to be incredible .. very thoughtful, very punctual .. amazing teacher
Rose is a tremendous skilled medium and leader. She was encouraging and enthusiastic with every member of the group. She gave us an amazing variety of opportunities to practice connecting with spirit as well as a wide variety of different skills to try and experiment with too help us see which types of skills we more naturally were drawn to. I would highly recommend any course Rose offers.
Michelle